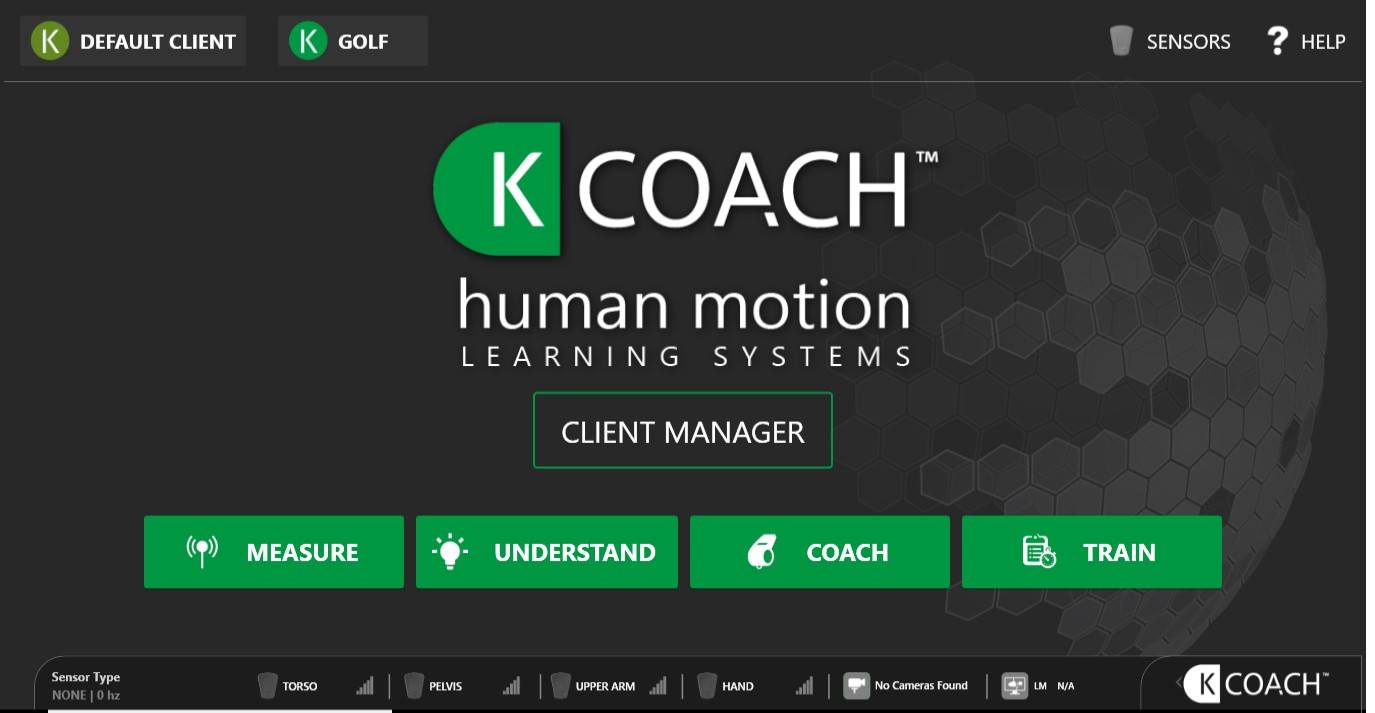 I am always searching for new ways to help my players make faster improvements to their golf game. With the launch of the new K Coach system I believe we now have access to the best method yet to help players better understand their golf swing and make the required technical improvements to play better golf.
Through the utilization of Trackman we accurately measure what the ball is doing to produce the players ball flight. We also measure how the club is moving to make the ball react the way it does. In the past we would then use video to analyze how the body was moving the club, but we were never able to accurately measure the body motion and more importantly train the new motion and measure progress.
With the addition of the K Coach platform, we are now able to measure what the body is doing to produce the observed club motion. Then the biofeedback program allows us to design training programs specific to each individual players needs so they can quickly learn the desired changes to their golf swing. We then track the improvement in ball flight with the Trackman and changes in body motion with K Coach.
The feedback from players who have used this learning system and the speed at which they are able to make significant improvements has been amazing.
If you have been trying to improve your golf swing and are having limited success, this is something you must look into.
Check out the accompanying video to see how easy it can be to train with this new technology and how you can improve your golf swing faster than ever before.
If you would like to work with Derek on your own golf game check out this video for more details – https://www.youtube.com/watch?v=r9uXZjwTHKk or simply Click Here