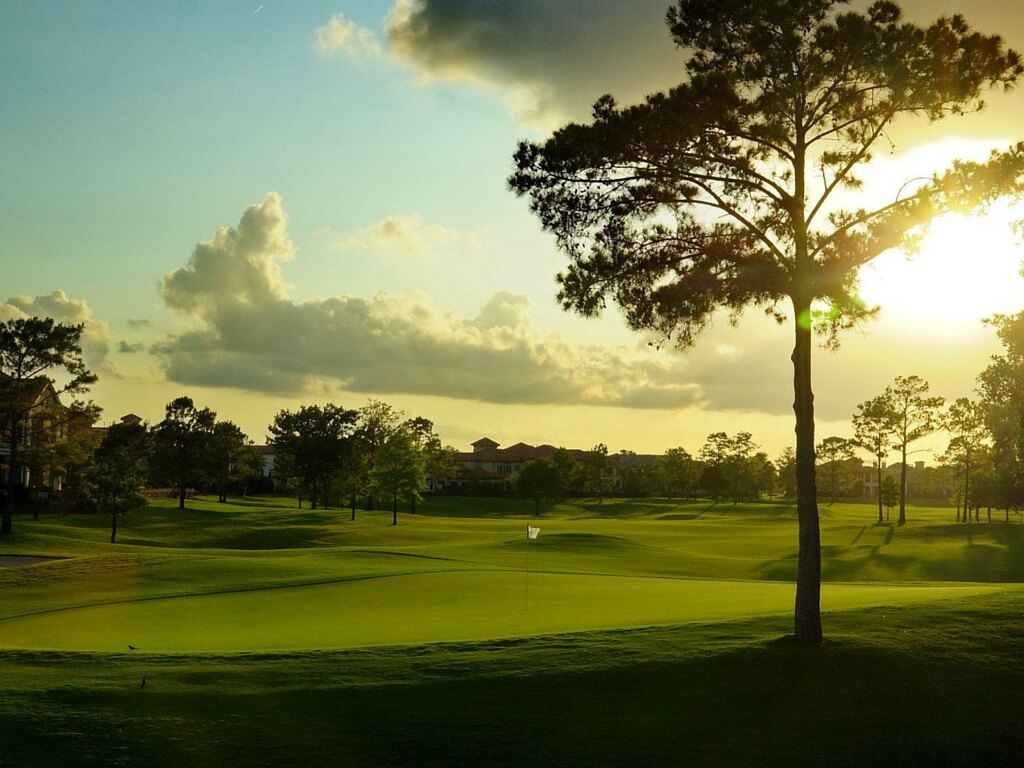 Royal Oaks Country Club
Royal Oaks Country Club is an 18 hole, Fred Couples designed private golf club located on the west side of Houston, Texas.
Nestled peacefully behind stately masonry walls and a 24-hour manned gatehouse, the Par 72 Fred Couples Signature Course boasts green velvet expanses that will prove to be the perfect host for both intense competition and long tranquil afternoons.  You are sure to enjoy your golf game among the graceful bridges and tranquil waterfalls- a relaxing escape from the busy city life.  Welcome to the world of golf at Royal Oaks Country Club.
The double ended, all natural grass driving range provides multiple targets that allow for more realistic practice and training.
Royal Oaks Country Club's Sports Club has the amenities of a gym with all of the comforts of home.  With a dedicated cardio room, strength room, spinning room, group exercise room and a pilates studio, you'll be able to find the right niche for your fitness style. The club complex is filled with cardiovascular and strength equipment to meet your needs, and a certified staff of personal trainers to teach you how to use it correctly, safely and efficiently to get maximum results. The Sports Club and staff offers cutting edge programs with:
-Certified personal trainers with years of experience training all ages
-One-on-one personal training sessions to customize and vary workouts for the best results 
-Private and group pilates reformer studio
-Group Exercise classes to fit every age group and workout interest
-State of the art strength and cardiovascular equipment including the Keiser Functional Trainer
-Olympic lifting rack and platform
-A year round heated swimming pool for laps and water classes
-Private men's and women's locker rooms equipped with a steam room and sauna
-TPI (Titleist Performance Institute) Certified programs designed for golfers and others
-TRX training in groups or private
-Functional Movement Screen assessments and training
-Boot Camps