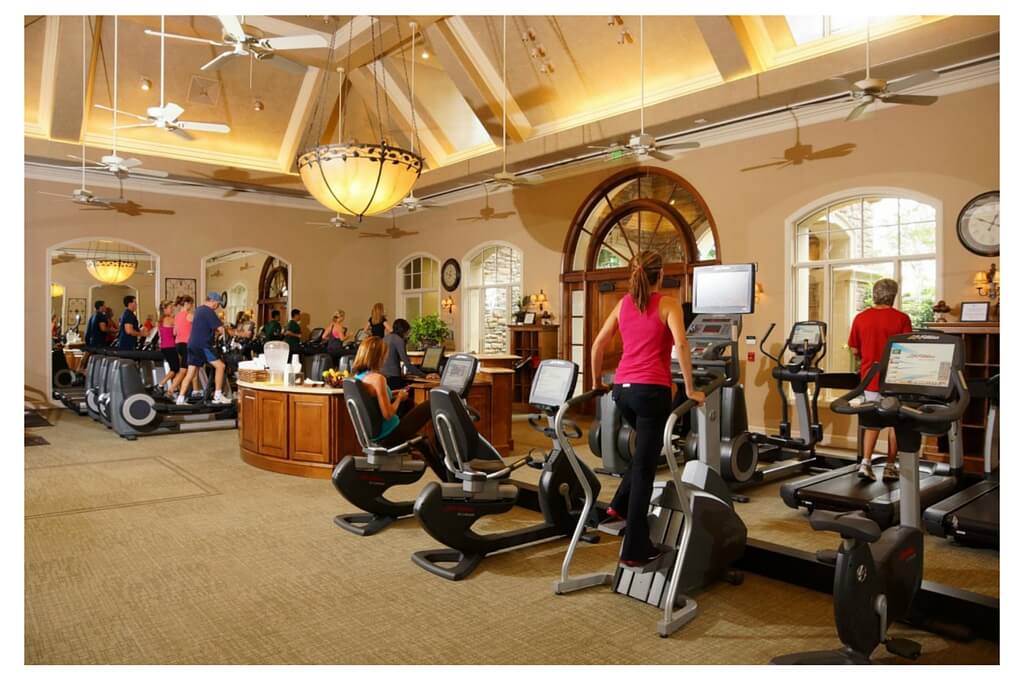 Royal Oaks Country Club Sports Club
Royal Oaks Country Club's Sports Club has the amenities of a gym with all of the comforts of home.  With a dedicated cardio room, strength room, spinning room, group exercise room and a pilates studio, you'll be able to find the right niche for your fitness style. The club complex is filled with cardiovascular and strength equipment to meet your needs, and a certified staff of personal trainers to teach you how to use it correctly, safely and efficiently to get maximum results. The Sports Club and staff offers cutting edge programs with: 
-Certified personal trainers with years of experience training all ages
-One-on-one personal training sessions to customize and vary workouts for the best results 
-Private and group pilates reformer studio
-Group Exercise classes to fit every age group and workout interest
-State of the art strength and cardiovascular equipment including the Keiser Functional Trainer
-Olympic lifting rack and platform
-A year round heated swimming pool for laps and water classes
-Private men's and women's locker rooms equipped with a steam room and sauna
-TPI (Titleist Performance Institute) Certified programs designed for golfers and others
-TRX training in groups or private
-Functional Movement Screen assessments and training
-Boot Camps
A Personal Trainer Will
-Assess your needs through a Fitness Consultation.
-Help you set realistic short and long term goals.
-Give you an individualized fitness program.
-Instruct you on how to properly and safely perform your exercises.
-Monitor you progress by assisting you during your workout. 
-Continually adjust the workouts toward your goals.
How to Get Started 
-Contact the Sports Club desk or trainer to set an appointment
-Your Personal Trainer will work with you to determine a schedule.
-24 hour cancellation policy applies to all appointments.
For personal training rates please contact a trainer at 281.899.3250. 
Certified Personal Trainers 
Pam Owens, ACSM-CPT powens@royaloakscc.com 
Leslie Moritz, NASM-CPT, lmoritz@royaloakscc.com
Johnny Reyes, ACE-CPT jreyes@royaloakscc.com
Bob Tait  btait@royaloakscc.com
Steven Islas sislas@royaloakscc.com
Leigh Sun  lsun@royaloakscc.com
Private Yoga, Pilates and Water Aerobics Sessions may also be scheduled. Contact the Fitness Director, Pam Owens at powens@royaloakscc.com for more information.