PRIVATE GOLF COACHING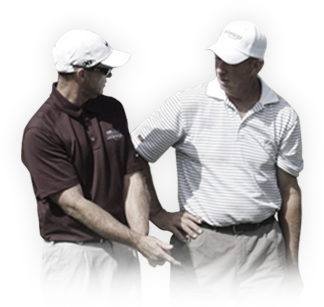 THIS PROGRAM INCLUDES
ONE ON ONE

Work one-on-one with Derek to design and implement your own personal coaching program around your specific goals, needs and commitment level.

STRUCTURED PROGRAMS

Structured program with clearly defined goals, timelines and practice schedule all but guarantees you will be successful.

GOAL DRIVEN

No band-aid instruction. All coaching is delivered with the sole purpose of attaining the set long term goals in the quickest and most efficient way possible.